Guests:  Ben Saunders, Cat Zingano, CB Dolloway, Joe Carmen and Mauro Ranallo
MMA Fight Radio airs live Thurs Nights here in Phoenix 6-8 pm / Pacific Time 5-7 pm / Eastern Time 8-10 pm
To listen via Google Play App Click here
To listen via IPhone App Click here
MMA FIGHT RADIO Arizona's original expert source for MMA, with our host "Big Jaybowski" Jay Pagliaro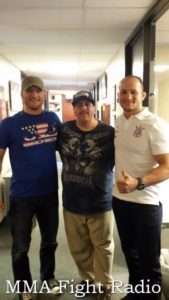 along with co-hosts, Shawn "Dallas" Hall a MMA Judge and Deseree Flores 
Produced by Penny Buffington and Sponsored by the Nationwide Warranties.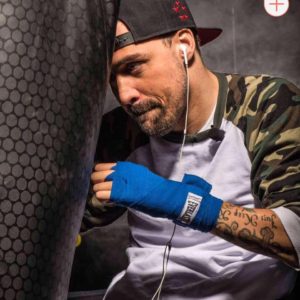 Joshua Boyd – Las Vegas Correspondent
Paal Eide – East Coast Correspondent w/  Yadlynd Eide as photographer
MMA Fight Radio Main Photographers include Eddie Buffington, Penny Buffington
News, Reviews and Interviews with today's hottest national and local fighters, including expert analysis of all things MMA: including the UFC, Bellator MMA, LFA – Legacey Fighting Alliance ,  Invicta Fighting Championship  and more.
Connecting listeners to MMA events and fighters with contests, prizes, ticket giveaways and more!
MMA AT IT'S FINEST
Men age 35+ demographic; MMA Fight Radio is reaching on average 13,000-15,000 per show
Persons age 25-54; MMA Fight Radio is reaching 13, 300-15,200 persons per show
MMA Fight Radio reaches 128,000 monthly cumulative audience.
NBC Sports Radio Phoenix 1060 AM is one of the top sports stations in the Valley with a reach of 4 million
 UFC on Fox 28 FEBRUARY 24, 2018 / AMWAY CENTER, ORLANDO, Fl.
     Ben Saunders 21 – 8 – 2 vs Alan Jouban 15 – 6 – 0
 UFC 222 MARCH 03, 2018 / T-MOBILE ARENA, LAS VEGAS, NEVADA
   C.B. Dollaway 16 – 8 – 0 Hector Lombard 34 – 8 – 1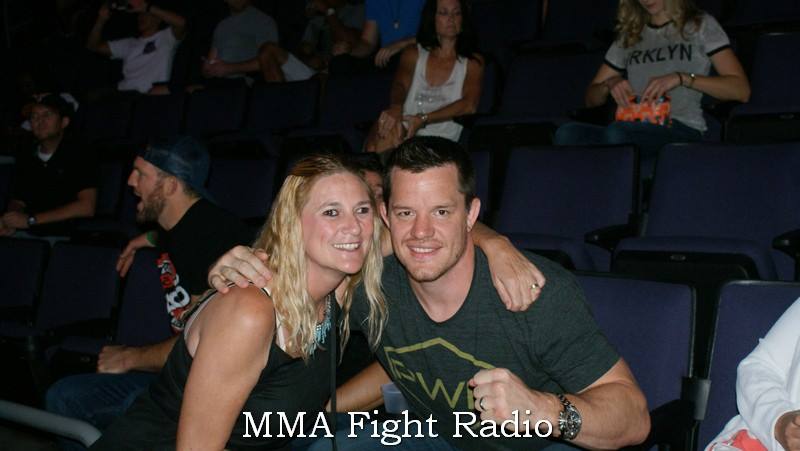 UFC 222 MARCH 03, 2018 / T-MOBILE ARENA, LAS VEGAS, NEVADA
    Cat Zingano 9 – 2 – 0 vs Ketlen Vieira 9 – 0 – 0
A blue-collar family man breaks the promise he'd made to never fight again. Now forty years old, with a wife and four children who need him, Joe Carman risks everything to go back into the fighting cage and come to terms with his past. The Cage Fighter (2017) 1h 21min | Documentary, Action, Drama
Mauro Ranallo Showtime announcer to discuss local boxer – David Benavidez:
WBC Super Middleweight World Title Bout – 12 Rounds
David Benavidez       vs.                   Ronald Gavril II
19-0, 17 KOs                                     18-2, 14 KOs
Phoenix, Ariz.                                     Las Vegas, Nev.
Boxing's youngest reigning champion, and youngest champ in history of super middleweight division
Taking an immediate rematch of a fight of the year contender. He was knocked down with seconds to go in the 12th round.