CARVALHO AND SAKARA OFFICIAL FOR BELLATOR 190 MIDDLEWEIGHT WORLD TITLE BOUT
FULL WEIGH-IN RESULTS FOR BELLATOR 190 AND BELLATOR KICKBOXING 8 FROM FLORENCE, ITALY
 All Photos – Credit: Bellator
CATCH ALL THE ACTION TOMORROW NIGHT BEGINNING AT 8 P.M. ET ON SPIKE
FLORENCE, Italy – Every combatant successfully hit their mark at today's official weigh-in in advance of the back-to-back Bellator MMA and Bellator Kickboxing shows at Nelson Mandela Forum tomorrow night in Florence, Italy.
Bellator 190 will air Saturday, Dec. 9 on SPIKE at 8 p.m. ET/7 p.m. CT and will be immediately followed by Bellator Kickboxing 8 at 10 p.m. ET/9 p.m. CT.
Tickets for the event, which emanates from the Nelson Mandela Forum, start at just €30 and are available at Bellator.com.
Complete Bellator 190: Carvalho vs. Sakara Weights:
Middleweight World Title Main Event: Rafael Carvalho (184.6 lbs.) vs. Alessio Sakara (184.2)
Lightweight Main Card Bout: Brandon Girtz (156 lbs.) vs. Luka Jelcic (155.6 lbs.)
Women's Flyweight Main Card Bout:  Lena Ovchynnikova (124.4 lbs.) vs. Alejandra Lara (125 lbs.)
Lightweight Main Card Bout: Mihail Nica (155.6 lbs.) vs. Carlos Miranda (156 lbs.)
Middleweight Preliminary Bout: Gregory Babene (185.2) vs. Tony Zanko (185) 
Complete Bellator Kickboxing 8: Daniels vs. Boukis Weights:
Welterweight Main Event (non-title): Raymond Daniels (171.5 lbs.) vs. Giannis Boukis (171.6 lbs.)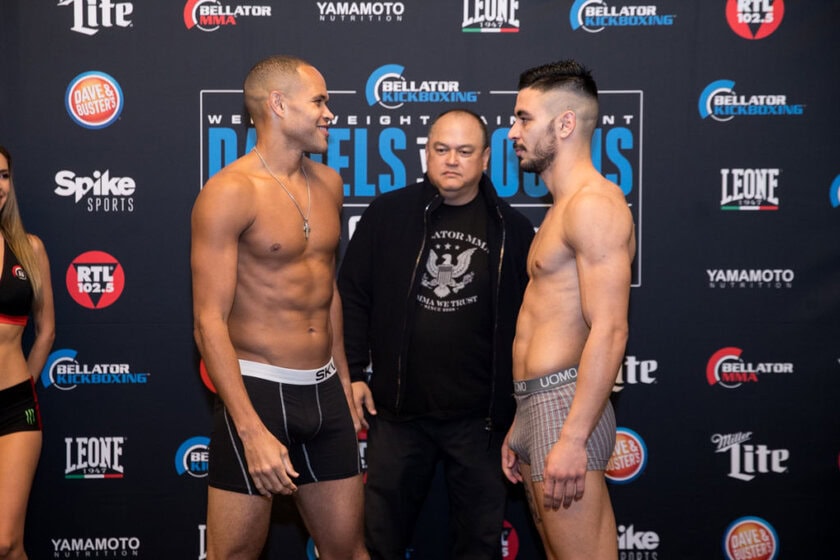 Middleweight Main Card Bout: Joe Schilling (185.2 lbs.) vs. Filipino Verlinden (185.8 lbs.) 
163 lb. Catchweight Main Card Bout: Piergiulio Paolucci (161.6 lbs.) vs. John Wayne Parr (162.8 lbs.)
150 lb. Catchweight Main Card Bout (non-title): Kevin Ross (149.4 lbs.) vs. Hamza Imane (149.5 lbs.)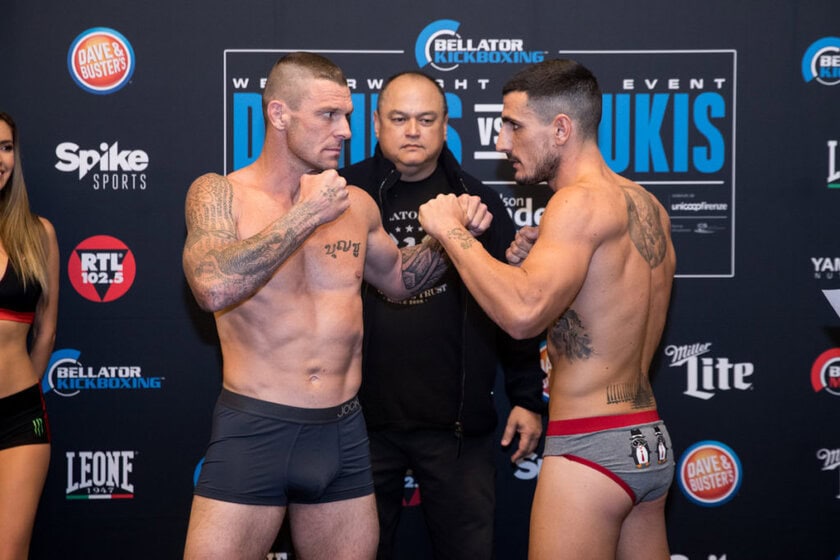 Featherweight Main Card Bout: Gabriel Varga (145.8 lbs.) vs. Roberto Gheorghita (145.6)
****
About Bellator: 
Bellator is a leading mixed martial arts and kickboxing organization featuring many of the best fighters in the world. Under the direction of veteran fight promoter Scott Coker, Bellator is available to nearly 1 billion people worldwide in over 160 countries. In the United States, Bellator can be seen on SPIKE, the combat sports television leader. Bellator is comprised of an executive team that includes top industry professionals in television production, live event orchestration, fighter development/relations, venue procurement, sponsorship creation/development, international licensing, marketing, advertising, publicity and commission relations. Bellator is based in Hollywood, Calif. and owned by entertainment giant Viacom, home to the world's premier entertainment brands that connect with audiences through compelling content across television, motion picture, online and mobile platforms.
About Spike:
Spike is available in 98.7 million homes and is a division of Viacom Media Networks. A unit of Viacom (NASDAQ: VIA, VIAB), Viacom Media Networks is one of the world's leading creators of programming and content across all media platforms. Spike's Internet address is  www.spike.com .  Follow us on Twitter  @spiketvpr  for the latest in breaking news updates, behind-the-scenes information and photos.
About Oktagon:
Carlo Di Blasi created Oktagon in 1996. At its beginning the show was dedicated to free fight, the name that was given initially to MMA (Mixed Martial Arts). Other disciplines such as Kickboxing, Muay Thai and Savate were gradually added from the early 2000's onwards. During the last 20 years Oktagon has reached a huge popularity, both in Italy and abroad, creating many superstars in the process including Bellator welterweight Paul Daley as well as The Petrosyan brothers (Giorgio and Armen), Robin Van Roosmalen, Valentijn Overeem, Rico Verhoeven and Artem Levin.