Guests: Paige VanZant, Dustin Ortiz, Daniel Madrid and Nick Barnes 
MMA Fight Radio airs live Thurs Nights here in Phoenix 6-8 pm / Pacific Time 5-7 pm / Eastern Time 8-10 pm
To listen via Google Play App Click here
To listen via IPhone App Click here
MMA FIGHT RADIO Arizona's original expert source for MMA, with our host "Big Jaybowski" Jay Pagliaro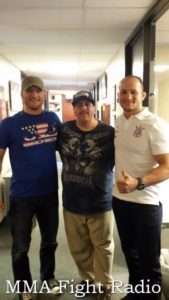 along with co-hosts, Shawn "Dallas" Hall a MMA Judge and Deseree Flores 
Produced by Penny Buffington and Sponsored by the Nationwide Warranties.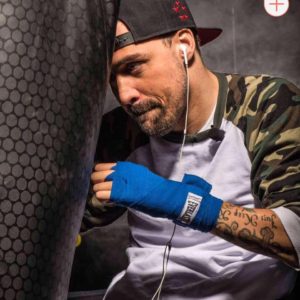 Joshua Boyd – Las Vegas Correspondent
James Hirth – Midwest Correspondent
Paal Eide – East Coast Correspondent w/  Yadlynd Eide as photographer
MMA Fight Radio Main Photographers include Eddie Buffington, Penny Buffington
News, Reviews and Interviews with today's hottest national and local fighters, including expert analysis of all things MMA: including the UFC, Bellator MMA, LFA – Legacey Fighting Alliance ,  Invicta Fighting Championship  and more.
Connecting listeners to MMA events and fighters with contests, prizes, ticket giveaways and more!
MMA AT IT'S FINEST
Men age 35+ demographic; MMA Fight Radio is reaching on average 13,000-15,000 per show
Persons age 25-54; MMA Fight Radio is reaching 13, 300-15,200 persons per show
MMA Fight Radio reaches 128,000 monthly cumulative audience.
NBC Sports Radio Phoenix 1060 AM is one of the top sports stations in the Valley with a reach of 4 million
UFC Fight Night 124 JAN 14, 2018 / SCOTTRADE CENTER, ST. LOUIS, MISSOURI     Paige VanZant 7 – 3 – 0 vs Jessica-Rose Clark 8 – 4 – 0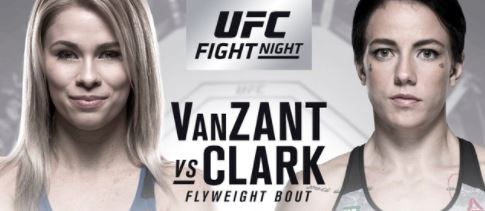 LFA 30 JANUARY 12, 2018 / OC FAIRGROUNDS, COSTA MESA, CA.
  Curtis Millender 13 – 3 – 0 vs Nick "The Phoenix" Barnes 12 – 2 – 0

Daniel Madrid  In studio-  LFA 31 Co Headline Fight vs Ian Heinisch – LFA 31 takes place Friday, January 19, 2018 with 7 MMA fights at Comerica Theatre in Phoenix, Arizona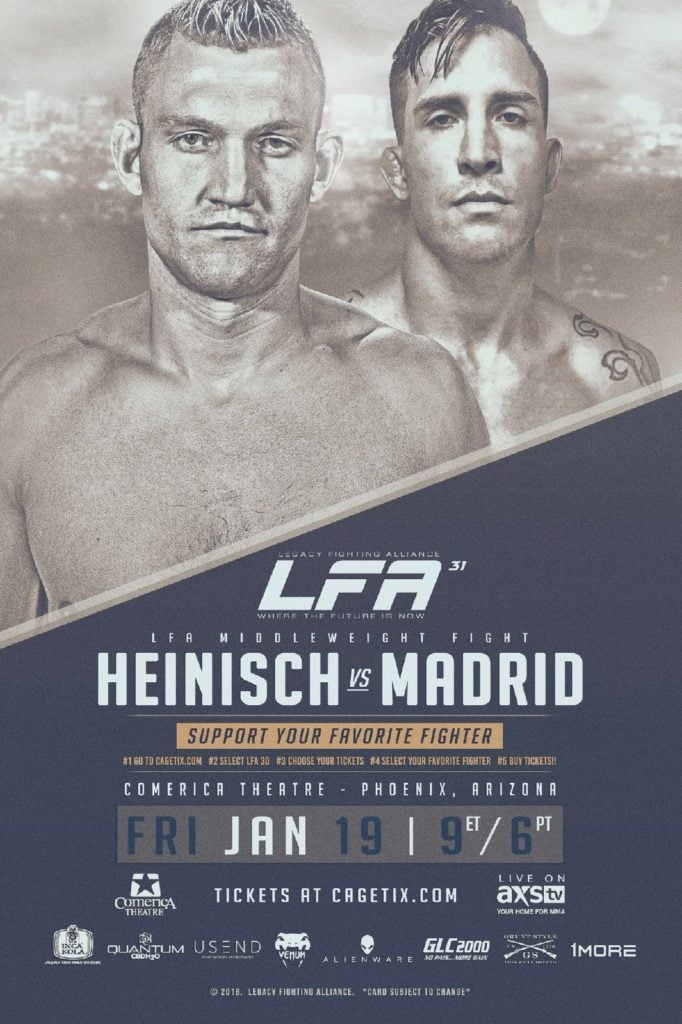 Ken Shamrock –  Penny, RE: bare-knuckle fighting and Bitcoin
"Hey Penny, Just wanted to drop you a line saying I have several thoughts on the future of bare-knuckle in America. And Bitcoin hit $14,000 last night. I have a lot of thoughts on cryptocurrency, too. All is discussed in this podcast. Check it http://www.dangerouspodcast.com  Also: I am hosting called "Ken Shamrock's Elite Fighter Success Course." Every fighter at any level will benefit greatly from my educational course." http://efs.breakfreeacademy.com/elite-fighter