About MMA Fight Coverage:
MMA Fight Coverage formerly MMA FIGHT RADIO is currently one of the select few media outlets in the world who do the official UFC Fighter Rankings. Our host Dallas Hall uses his expertise  to make these critical decisions on behalf of MMA Fight Coverage.
UFC Fighter Rankings are generated by a voting panel made up of media members. The media members were asked to vote for who they feel are the top fighters in the UFC by weight-class and pound-for-pound. A fighter is only eligible to be voted on if they are in active status in the UFC.
View the UFC Fighter Rankings here: https://www.ufc.com/rankings
A fighter can appear in more than one weight division at a time. The champion and interim champion are considered to be in the top positions of their respective divisions and therefore are not eligible for voting by weight-class. However, the champions can be voted on for the pound-for-pound rankings.
MMA Fight Coverage is Arizona's best MMA  show. It has been successfully covering mixed martial arts since 2012. We address the latest MMA news, from UFC and Bellator fighters, steroid controversies, fighter rankings, injuries, interviews with top MMA fighters, trainers and health and wellness experts. Prior MMA guests list is included below.
All of our past shows can be found here: https://soundcloud.com/you/tracks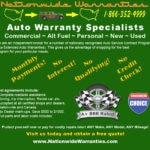 MMA FIGHT COVERAGE Arizona's original expert source for MMA, with    Shawn "Dallas" Hall an MMA Judge 
Co – Owned by Wayne Craig and Penny Buffington  Sponsored by the Nationwide Warranties.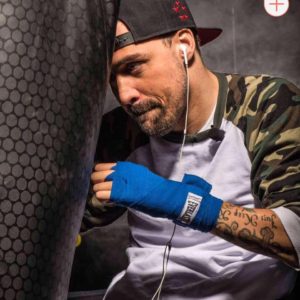 Correspondent  Carlos Ortiz
Correspondent Thom Ortiz
Correspondent Jay Pagliaro
Correspondent Ricky Neel
South- East Correspondent Scott Lewis
Paal Eide – East Coast Correspondent w/  Yadlynd Eide as photographer
Kairos Bodley Correspondent 
MMA Fight Coverage Main Photographers include Eddie Buffington and  Penny Buffington
News, Reviews and Interviews with today's hottest national and local fighters, including expert analysis of all things MMA: including the UFC, Bellator, Invicta, LFA, Combate Americas and more.
Instagram   https://www.instagram.com/mmafightcoverage/
Souncloud   #MMAFightCoverage
Twitter @MMAFightCov
Dallas Hall 
Dallas is as real as they come. As a highly touted athlete Dallas' competition days came to an end when he suffered a tragic auto accident in 2000 leaving him paralyzed from the chest down. It may have ended his competition career but it never stopped his drive or passion for sports. Dallas is not just a fan, he has been able to successfully navigate the national MMA scene. He got his start in MMA managing several local pros using his proven knowledge of running a profitable corporation helped these athletes understand the importance of branding and creating their own value inside and outside the cage.
As if that's not enough, He has since moved into his dream position and is a newly licensed judge with the AZ Boxing commission. With his intimate knowledge of the business structure of mma and his wealth of technical recognition of martial arts Dallas is  essential  to MMA Fight Coverage and we are sure the fans will enjoy his unfiltered and educated cantor.
Here are some of the people we have interviewed:
Israel Adesanya, Justin Gaethje, Henry Cejudo, Bruce Buffer, Max Griffin, Paris Stanford, Anthony Birchak, Neil Magny, Charles Bennett, Danny Hilton, Al Iaquinta, Cortney Casey, Drakkar Klose. Derek Brunson, Casey Kenney, Desmond Green. Dan Severn. Stephen Thompson, Shannon Ritch, Joe Riggs, David Machaud, Christian Aguilera, Cristiane Justino Cyborg, Kamuela Kirk, Kyle Stewart, Bryan Caraway, Mike Perry, Roxanne Modaferri, Efrain Escudero, Tito Ortiz, Fernie Garcia, Anthony Smith, Jake Shields, Ryan Bader, Ray Longo, Ed Herman. Georges St Pierre, Sean O'Malley, Alberto Del Rio, Julianna Pena, Santino Defranco, Tonya Evinger, Nicco Montano, Mike Hamel, Richard Palencia, Larue Burley, Amanda Bobby Cooper, CB Dollaway, Ray Sefo, Tracy Cortez. Micchelle Rosado, Douglas Lima, Seth Baczynski, Aaron Pico, AJ McKee, Kendall Grove, Angela Magana, Glen Baker, Roman Salazar, Jose Torres, Jimmy Scully, Curtis Millender, Andrea Lee, Frank Mir, Ian Heinisch, Maycee Barber, Carlos Condit, Dustin Poirier, Joanna Jedrzejczyk, Shonie Carter, Roger Huerta, Tim Boetsch, Dhiego Lima, Sabina Mazo, Matt Mitrione, Nick Newell. Todd Whitmoyer, John Crouch, Shana Dodson, Brian Ortega, Alex Caceres, Jimmy Smith, Camee Adams, Ben Saunders, Cat Zingano, Mauro Ranallo, Maycee Barber, Tyrell Fortune, Eryk Anders, Jordan Winski, Gian Villante, Paige VanZant. Ken Shamrock, Nick Barnes, Zane Frazier, Rafael Dos Anjos, Frank Trigg, Henry Corrales, Maia Stevenson, Dustin Ortiz, Georgi Karakhanyan, Eddie Alverz, Dominick Reyes, Will Brooks, Nate Quarry, Marco Beltran, Benson Henderson, James Nakashima, Beth Correia, Katy Collins, Bojan Velickovic, Kelly Kobold, Trent Goodale, Roy Nelson, Bryan Barberena, Veta Artega, Arianne Christiansen, Kelvin Gastelum, Robert Watley, Amanda Nunes, Ryan Couture, Michael Goldberg, Dennis Bermudez,  Jorad Trice, John Moraga, Ed Herman, Eddie Wineland, Ilima Lei Macfarelane, Travis Browne, Diego Sanchez, Chris Honeycutt, Adam Townsend, Luke Sanders, Chas Skelly, Frankie Saenz, Nate Marquardt, Ryan Span, Jocelyn Lybarger, Cynthis Calvillo, Megan Anderson, Emmanuel Sanchez, Sergio Pettis, Heather Hardy, BJ Penn, Court McGee, Michelle Waterson, Edwin Luis, Albert Morales, Tim Kennedy, Jorge Gurgel, Keri Melendez, Jake Heun, Ricardo Jimenez, John Dodson, Chael Sonnen, Will Brooks, Curtis Blaydes, Shannon Knapp, TJ Dillashaw, Matt Hughes, Ryan Jimmo, Edwin Luis, Pat Mietich, Urijah Faber, Melvin Guillard, Michael Chiesa, Andres Ponce, Jay Hieron, Ross Pearson, Bec Rawlings, Lando Vanata, Joe Benavides, Sean Sherk, Miesha Tate, Anthony Johnson, Marc Goddard, Fabricio Werdum, Charles Rosa, Junior Dos Santos, Rose Namajunas, Joe Stevenson, Aljamain Sterling, CB Dollaway, Trevor Wittman, Joe Lauzon, Uriah Hall, Bubba Jenkins, Chris Gruetzemacher, King Mo Lawal, Jamie Varner, Alex Gustafsson, Jessica Eye, Matt Lopez, Jacob Duran, Lauren Murphy, Pat Healy, Randy Steinke, Andrei Arlovski, Tim Means, Brandon Halsey, Clay Guida, Ricardo Lamas, Tom Lawlor, Max Holloway, Chad Mendes,  Burt Watson, Big John McCarthy, Johny Hendricks, Mark Munoz, Phil Baroni, Phil Davis, Sam Alvey, Shonie Carter, Carla Esparza, Alistair Overeem, Jimmy Scully, Daniel Cormier, Stipe Miocic, Gabriel Gonzaga, Stefan Struve, Royce Gracie, Jake Ellenberger, Cub Swanson, Jessica Aguilar, Ian McCall, Gilbert Melendez, Firas Zahabi, Mike Richman, Robbie Lawler, Heather Jo Clark, Joey Beltran, Eric Prindle, Danny Castillo, Doug Marshal, Michael Schiavello, Tecia Torres, Forest Griffin, Carlos Castillo, Mitch Clarke, Francis Ngannou, Cain Valasquez, Paul Felder, James Vick, Ashlee Evans-Smith, Manny Bermudez, Kron Gracie, Scott Holtzman, Nik Lentz, Emily Whitmire, Anthony Smith, Francis Ngannou