Guests: Dominick Cruz, Eryk Anders, Jordan Winski, Edwin Louis  and Joe Carman
MMA Fight Radio airs live Thurs Nights here in Phoenix 6-8 pm / Pacific Time 5-7 pm / Eastern Time 8-10 pm
To listen via Google Play App Click here
To listen via IPhone App Click here
MMA FIGHT RADIO Arizona's original expert source for MMA, with our host "Big Jaybowski" Jay Pagliaro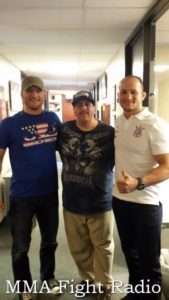 along with co-hosts, Shawn "Dallas" Hall a MMA Judge and Deseree Flores 
Produced by Penny Buffington and Sponsored by the Nationwide Warranties.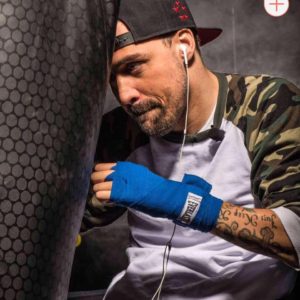 Joshua Boyd – Las Vegas Correspondent
James Hirth – Midwest Correspondent
Paal Eide – East Coast Correspondent w/  Yadlynd Eide as photographer
MMA Fight Radio Main Photographers include Eddie Buffington, Penny Buffington
News, Reviews and Interviews with today's hottest national and local fighters, including expert analysis of all things MMA: including the UFC, Bellator MMA, LFA – Legacey Fighting Alliance ,  Invicta Fighting Championship  and more.
Connecting listeners to MMA events and fighters with contests, prizes, ticket giveaways and more!
MMA AT IT'S FINEST
Men age 35+ demographic; MMA Fight Radio is reaching on average 13,000-15,000 per show
Persons age 25-54; MMA Fight Radio is reaching 13, 300-15,200 persons per show
MMA Fight Radio reaches 128,000 monthly cumulative audience.
NBC Sports Radio Phoenix 1060 AM is one of the top sports stations in the Valley with a reach of 4 million
UFC Fight Night 125 FEB 03, 2018 / GUILHERME PARAENSE (MANGUEIRINHO) ARENA, BELEM, PARA, BRAZIL
Eryk Anders 10 – 0 – 0 vs Lyoto Machida 22 – 8 – 0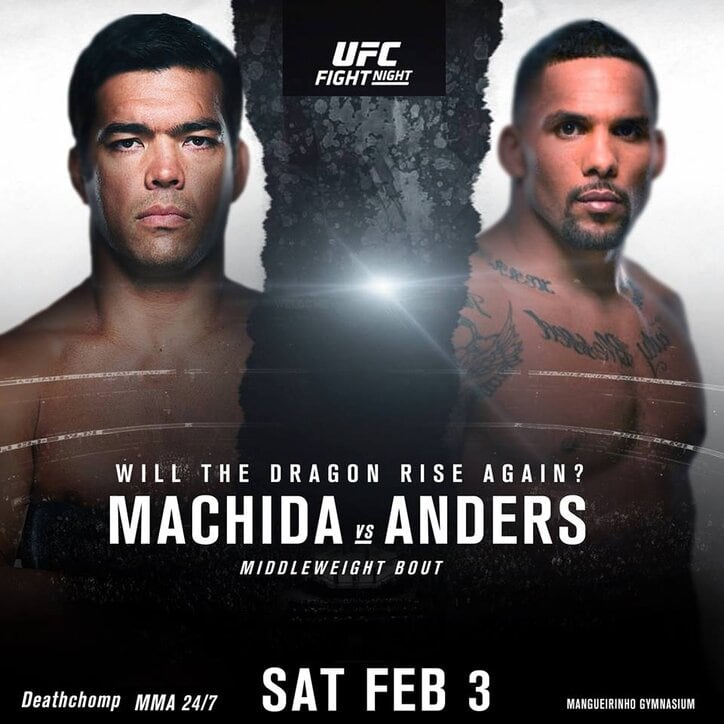 Dominick Cruz – UFC Bantamweight Fighter 22 – 2 record and UFC Commentator
Jordan Winski – Coming off his win over Mike Hamel @ LFA 31 Jan 19 in Phoenix. . Stone Cold Steve Austin tweeted his celebratory winning moves with Sam Alvey
Edwin Louis – 619 781 6321- Fighting WFF vs Thom Ortiz Feb 10
There's a fascinating and moving new documentary coming out on Feb 2nd – THE CAGE FIGHTER.  This documentary tells the story of a "real life 'Rocky' in the MMA arena.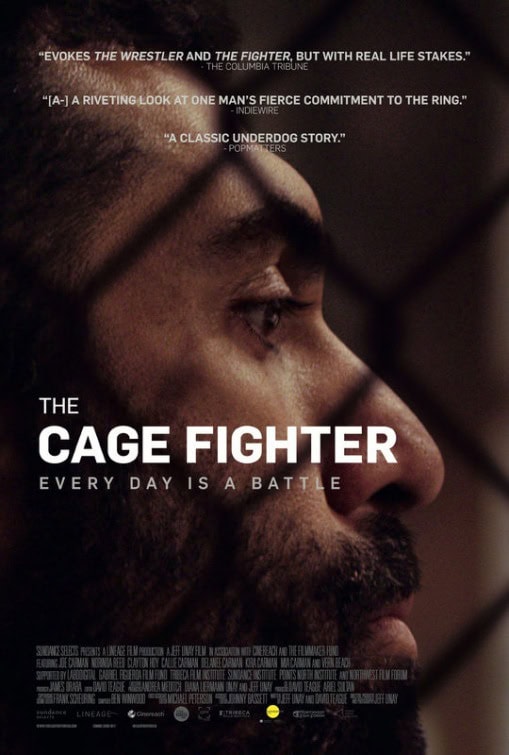 Synopsis:  When life hits him hard, Joe Carman punches back. Newly 40, Joe juggles long hours working in a boiler room, an ongoing custody battle, his wife's chronic illness, and the demands of raising four girls. The one place he finds release is in the ring, where he competes in the bruising sport of mixed martial arts. Despite the promise he made to his family to stop fighting, Joe continues to train secretly, determined to prove that he can keep up with the new crop of younger, up-and-coming competitors. But as he contends with a series of increasingly worrying health scares, the question arises: how much is Joe willing to risk—his family, his marriage, maybe even his life—to keep fighting? A true-life tale of resilience that unfolds with all the drama of fiction, The Cage Fighter is a riveting look at the demons that drive a man to push himself to the limit.
Take a look at this trailer :