Guests Cortney Casey,  AJ McKee, Kendall Grove and Angela Magana 
MMA Fight Radio airs live Thurs Nights here in Phoenix 6-8 pm / Pacific Time 6-8 pm / Eastern Time 9-11 pm

To listen via Google Play App Click here
To listen via IPhone App Click here
MMA FIGHT RADIO Arizona's original expert source for MMA, with our host "Big Jaybowski" Jay Pagliaro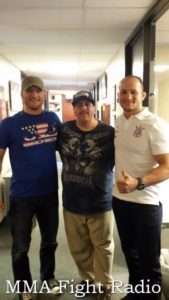 along with co-host  Shawn "Dallas" Hall an MMA Judge
Produced by Penny Buffington and Sponsored by the Nationwide Warranties.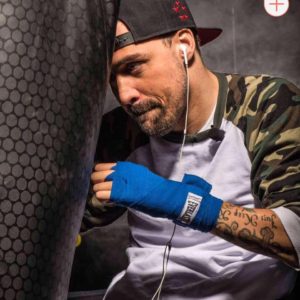 Joshua Boyd – Las Vegas Correspondent
Paal Eide – East Coast Correspondent w/  Yadlynd Eide as photographer
James Hirth  Midwest Correspondent
MMA Fight Radio Main Photographers include Eddie Buffington, Penny Buffington
News, Reviews and Interviews with today's hottest national and local fighters, including expert analysis of all things MMA: including the UFC, Bellator MMA, LFA – Legacey Fighting Alliance , Invicta Fighting Championship and more.
Connecting listeners to MMA events and fighters with contests, prizes, ticket giveaways and more!
MMA AT IT'S FINEST
Men age 35+ demographic; MMA Fight Radio is reaching on average 13,000-15,000 per show
Persons age 25-54; MMA Fight Radio is reaching over 100,000 persons per show
MMA Fight Radio reaches 128,000 monthly cumulative audience.
NBC Sports Radio Phoenix 1060 AM is one of the top sports stations in the Valley with a reach of 4 million
UFC FIGHT NIGHT 135 AUG 25, 2018 / PINNACLE BANK ARENA, LINCOLN, NEBRASKA
Cortney Casey-Sanchez C 7 – 6 – 0 vs Angela Hill  8 – 4 – 0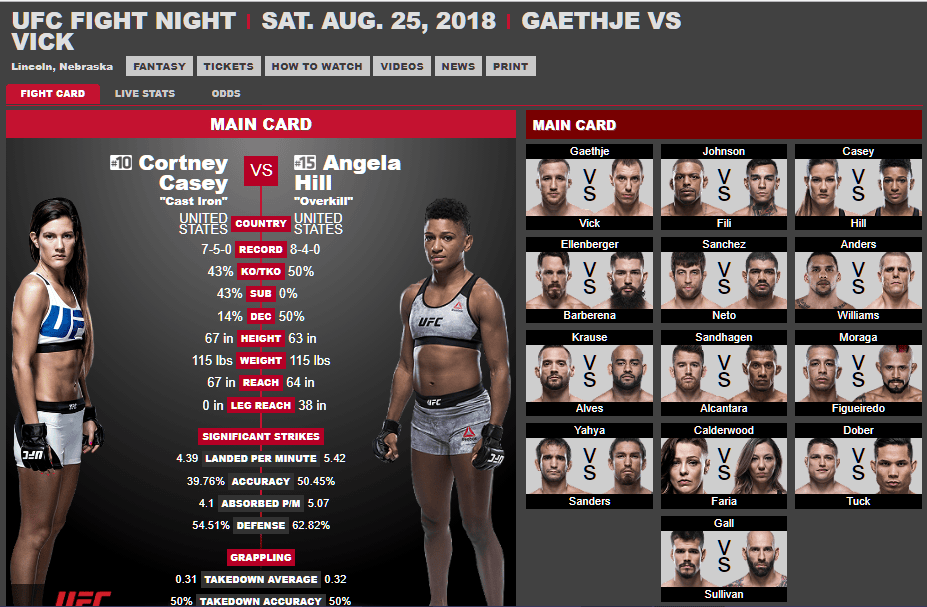 RIZIN 12 Sunday, August 12, 12:00 AM ET Nagoya, Japan  Kanako Murata vs. Angela Magana
 Bellator 205 SEPTEMBER 21, 2018 / CENTURYLINK ARENA, BOISE, IDAHO  A.J. McKee 11 – 0 – 0 vs Pat Curran 23 – 7 – 0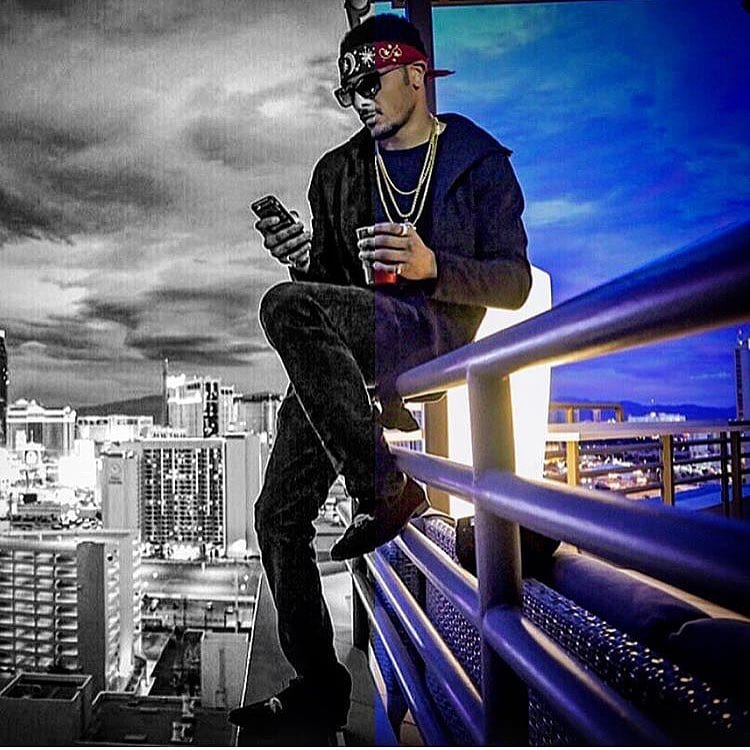 "The Ultimate Fighter" Season Three Winner & 13-Fight UFC Veteran Kendall Grove Signs Exclusive Contract with
Bare Knuckle Fighting Championship
Popular Hawaiian will Make his BKFC Debut Saturday, August 25 on "BKFC 2: A New Era" from the Mississippi Coast Coliseum in Biloxi, Mississippi & Live on Pay-Per-View
PHILADELPHIA (July 24, 2018) – Kendall Grove, the winner of Season three of "The Ultimate Fighter" and a 13-fight UFC veteran, has signed an exclusive contract with Bare Knuckle Fighting Championship (BKFC).
One of the most accomplished and popular fighters to ever come from Hawaii, "Da Spyder" will make his debut at "BKFC 2: A New Era" on Saturday, August 25 from the Mississippi Coast Coliseum in Biloxi, Mississippi, and live across the United States and Canada on pay-per-view television and streaming.
"I'm thrilled to now be in business with Kendall Grove," said BKFC Founder and President David Feldman. "He possesses an all-action style that is perfect for BKFC, and which fight fans in Hawaii, across the US, and around the world know and love. Plus, Kendall is a person of quality and will represent our organization that right way."
A Brazilian Jiu-jitsu black belt, the 6'6″, 35-year-old Maui resident has fought 42 times in his remarkable professional MMA career, with his last nine bouts taking place in Bellator. In addition to winning the third season of "The Ultimate Fighter," Grove twice claimed "Fight of the Night" honors in the UFC, and has fought for both the Bellator and KSW middleweight titles.
"As we continue to gain full regulation and sanctioning for bare knuckle with ABC Member Commissions in the United States, we are definitely interested in gaining approval with the Hawaii Commission," continued Feldman. "We'd love to have a huge BKFC show in Hawaii, with Kendall Grove front and center."
In addition to the debut of Kendall Grove, "BKFC 2: A New Era" will feature the return of the "Queen of Bare Knuckle" Bec Rawlings, the Heavyweight Tournament Semi-finals, and fights featuring UFC veteran Chris Lytle, and Pride veteran Charles Bennett.
"BKFC 2: A New Era" will be broadcast across the United States and Canada, exclusively on pay-per-view through MultiVision Media, Inc. on all major television and streaming distribution outlets for $29.95.
About Bare Knuckle Fighting Championship
The Philadelphia, Pennsylvania-based Bare Knuckle Fighting Championship (BKFC) made combat sports history, when it promoted the first legal, sanctioned and regulated bare knuckle event in the United States since 1889. "BKFC 1″ The Beginning" took place June 2, 2018 in Cheyenne, Wyoming, and featured 10 professional bouts, all under the auspices and control of the Wyoming Combative Sports Commission.
BKFC uses only established fighters who have previously competed professionally in boxing, MMA, kickboxing and/or Muay Thai. All BKFC bouts are sanctioned and regulated by ABC member Athletic Commissions.
For more information visit www.bareknuckle.tv or follow on Twitter at @BareKnuckleFC, on Instagram at www.instagram.com/bareknucklefc and on Facebook at www.facebook.com/bareknucklefc.