Guests  Nicco Montaño, John Salter, Rashad Coulter and Richard Palencia 
MMA Fight Radio airs live Thurs Nights here in Phoenix 6-8 pm / Pacific Time 6-8 pm / Eastern Time 9-11 pm

To listen via Google Play App Click here
To listen via IPhone App Click here
MMA FIGHT RADIO Arizona's original expert source for MMA, with our host  "Big Jaybowski" Jay Pagliaro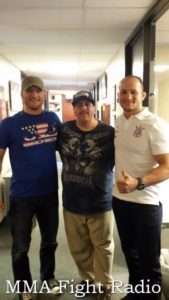 along with co-host  Shawn "Dallas" Hall an MMA Judge and Seth Baczynski
Produced by Penny Buffington and Sponsored by the Nationwide Warranties.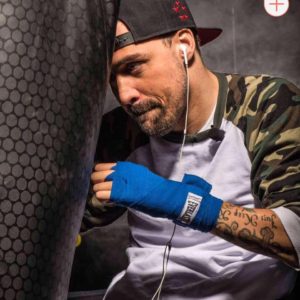 Joshua Boyd – Las Vegas Correspondent
Paal Eide – East Coast Correspondent w/  Yadlynd Eide as photographer
James Hirth  Midwest Correspondent
Field Correspondent Carlos Ortiz and Pete Petruzi "Pete the Heat"
MMA Fight Radio Main Photographers include Eddie Buffington, Penny Buffington
News, Reviews and Interviews with today's hottest national and local fighters, including expert analysis of all things MMA: including the UFC, Bellator MMA, LFA – Legacey Fighting Alliance , Invicta Fighting Championship and more.
Connecting listeners to MMA events and fighters with contests, prizes, ticket giveaways and more!
MMA AT IT'S FINEST
Men age 35+ demographic; MMA Fight Radio is reaching on average 13,000-15,000 per show
Persons age 25-54; MMA Fight Radio is reaching over 100,000 persons per show
MMA Fight Radio reaches 128,000 monthly cumulative audience.
NBC Sports Radio Phoenix 1060 AM is one of the top sports stations in the Valley with a reach of 4 million
Nicco Montaño is coming of a historic victory over Roxanne Modafferi for the inaugural UFC Women's Flyweight Championship. Now, Montaño is tasked with her first title defense against former Bantamweight title challenger Valentina Shevchenko at UFC 228. Montaño flattened all competition she faced during The Ultimate Fighter: A New World Champion, and looks like one of the most promising newcomers to the UFC. Now, Montaño must defend her title against a very dangerous fighter in Shevchenko, and prove she deserves to be the Women's Flyweight Champion.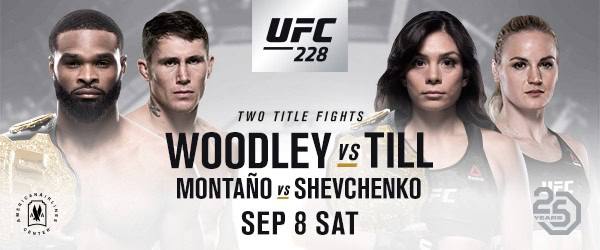 Undefeated, rising star Richard Palencia (6-0) of Mesa, Ariz. will take on Federico "The Argentinian Ninja" Oliveira (3-4) of Mendoza, Argentina.
Combate Americas Marroquin vs Alday – World Bantamweight Championship Friday, September 14, 2018 7:00 PM. Celebrity Theatre Phoenix, AZ
We will be airing live from the weigh in location with fighter interviews directly after making weight! WEIGH IN location: Paz Cantina 330 E Roosevelt St, Phoenix, AZ 85004 at approx 5 pm we air live at 6pm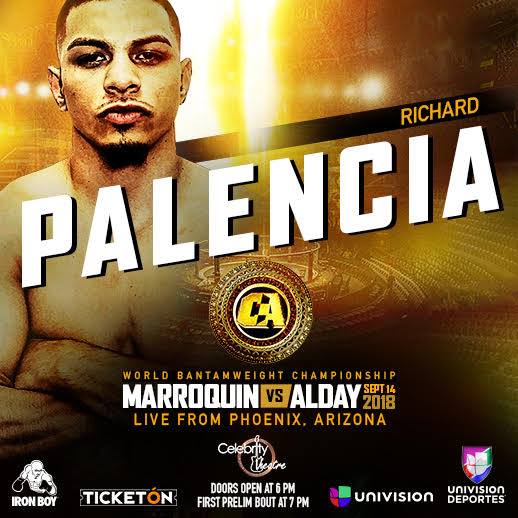 BELLATOR 205 SEPTEMBER 21, 2018 / CENTURYLINK ARENA, BOISE, IDAHO
John Salter 15 – 3 – 0 vs Rafael Lovato Jr. 8 – 0 – 0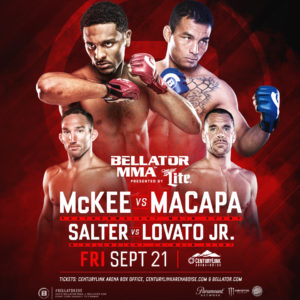 UFC Fight Night NOV 24, 2018 / , CADILLAC ARENA, BEIJING, CHINA
    Rashad Coulter 8 – 4 – 0 vs Yaozong Hu 3 – 1 – 0